Day 3 :
Track 9: Current Research in Medical Microbiology
Track 10: Microbial Genomics and Cellular Microbiology
Track 11: Vaccines against Infectious Disease
Track 12: Microbial and Biochemical Technology
Location: Valencia, Spain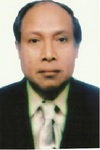 Chair
Sumarno Reto Prawiro
Brawijaya University, Indonesia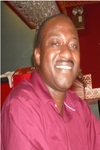 Co-Chair
Dele Ogunremi
Canadian Food Inspection Agency, Canada
Session Introduction
Nanjing University School of Medicine China
Time : 09:25-09:45
Biography:
Qiurong Li has completed his Ph.D. in Herbin Medical University in 1997 and has accomplished postdoctoral study at Rheinisch-Westfalische Technische Hochschule Aachen in 2002. Dr. Li is the director of Research Institute of General Surgery and a professor for General Surgery in Jinling Hospital Nanjing University. She has published more than 20 papers in reputed journals including Annals of Surgery, American Journal Transplantation, Critical Care Medicine, and Journal of Pathology, etc.
Abstract:
Dysbiosis of gut microbiota is probably relevant for the aetiology of sepsis, raising an interesting possibility of microbiota-targeted therapy in sepsis. However, experience with this procedure in sepsis remains limited. Here, we describe the case of a sepsis patient with severe diarrhea who received FMT and report findings. A 29-year-old patient with sepsis and severe diarrhea was enrolled in the study. The fecal suspension from a healthy individual was administered in the patient through a nasoduodenal tube after intestinal microbiota dysbiosis was evidenced by 16S rDNA-based molecular techniques. As expected, the fevers and diarrhea were significantly improved following donor-feces infusion. In the next day, the fever went down and the stool output had a marked reduction. Blood cultures became sterile. At 21 days the stool volume declined to less half before FMT. Importantly, the patient's microbiota strikingly shifted toward that of the donor, showing increased similarities of 49.1 and 40.5% at 9 and 21 days. The bacterial species in Firmicutes and Bacteroidetes, including Eubacterium spp., Lactococcus garvieae, Weissella koreensis, and Bacteroides spp., were expanded, while the opportunistic organisms in Proteobacteria were significantly depleted following FMT. Specific FMT-induced alterations in gut microbiota showed strong association with clinical benefits. This is the first description for the manipulation of gut microbiota as a potentially therapeutic alternative in sepsis. The patient benefits from the unconventional approach, which is due, at least in part, to FMT able to facilitate the reestablishment of the normal microbiota. Future studies with a larger number of patients are required to validate the efficacy of the procedure in sepsis and also toward broader clinical use.
Brawijaya University Malang Indonesia
Time : 09:45-10:05
Biography:
Sumarno R.P has completed his Ph.D from Airlangga University Surabaya Indonesia. He got Diploma Medical Microbiology at International Medical Research Kualalumpur Malaysia in 1983. In 1989 he worked as a research student at Institute of Tropical Diseases at Nagasaki University Japan. He is the Head of Magister Biomedicine Program at Medical Faculty of University Brawijaya Malang East Java Indonesia. He has published more than 20 papers in local and international journals.
Abstract:
Shigellosis is a diarrheal disease and still a big problem in developing country. The best prevention is by using a vaccine but so far there is not any suitable vaccine. Molecule adhesion of bacteria can serve a basic component of vaccine. Protein sub-unit pili which has MW 7, 9 and 48, 9 kDa S. dysenteriae as a molecule adhesive. Rabbit Ileal Loop (RIL) model can evaluate bacterial diarrhea. With the same purpose used Mice Legated Ilea Loop (MLIL) model. The aims of the study is to clarify protein sub-unit pili which has MW 7,9 and 48,9 kDa S. dysenteriae as a molecule adhesion can show protection diarrhea by MLIL model. The study was conducted by post control study design. The method of study is MLIL The first group without immunization as a control. The second groups were immunized with protein sub-unit pili which has MW 7, 9 kDa S. dysenteriae. Third group was immunized protein sub-unit pili which has MW 48, 9 kDa S. dysenteriae. The last group was immunized protein sub-unit pili which has MW 7, 9 and 48, 9 kDa S. dysenteriae. The choice of adjuvant's immunogenic was ISCOM. Data analisis use ANOVA and Tuckey test The result show for preventing moving solution from intestine to lumen was found in forth group four if compared with the control was the best. After that second and third groupe. The second and third groupe was not different. The MLIL test can be used for studying bacterial diarrhea in animal.
National Institute of Pathology (ICMR) India
Time : 10:05-10:25
Biography:
Poonam Salotra has completed her Ph.D from Delhi University and postdoctoral studies from Roche Institute of Molecular Biology, NJ, USA. She is the Deputy Director at National Institute of Pathology, a premier Institute under Indian Council of Medical Research, at New Delhi. She is elected Fellow of Indian National Science Academy and a member of the WHO Advisory Panel on Parasitic Diseases. She has published more than 95 papers in reputed journals and holds 2 US patents
Abstract:
Visceral Leishmaniasis (VL) is a potentially fatal disease caused by the parasitic protozoa Leishmania donovani. The major challenges for control of the disease include toxicity of available drugs, emerging drug resistant strains and non-availability of a vaccine. People recovered from Leishmania infection develop lifelong immunity against it, hence live attenuated parasites with known genetic defect have great potential as vaccines as they mimic natural infection without causing the disease. We aimed to develop several genetically modified live attenuated Leishmania donovani parasites as potential vaccines that would persist for a brief duration but get eventually cleared. One such gene knockout parasite, deleted for a growth-regulating gene centrin1 (Ld Cen1-/-), is specifically attenuated at the amastigote stage. Ld Cen1-/- has been shown to be safe, protective and immunogenic in various animal models, with induction of strong Th1 effector response. Pre-Clinical evaluation of Ld Cen1-/- ex-vivo in human PBMCs from Leishmania-exposed healthy individuals shows induction of a strong recall and protective immune responses similar to that observed with wild type parasite, establishing the potential of Ld Cen1-/- as a vaccine against human VL. Studies are in progress for the clinical trial of Ld Cen1-/-. Further we have developed three new lines of L.donovani by deletion of distinct amastigote-specific genes, including genes coding for A1protein, adenosine kinase-like protein (AKLP),and a hypothetical protein on chromosome 30 (HP30). The double knock-out mutants that are confirmed to be safe and protective in animal models will be pursued as live attenuated human vaccine candidates.
Canadian Food Inspection Agency Canada
Time : 10:25-10:45
Biography:
Dele Ogunremi is a research scientist at the Canadian Food Inspection Agency, Ottawa Laboratory Fallow field, and is a trained veterinarian with doctoral and postdoctoral training in Molecular Biology and Immunology. He graduated with DVM (1984) and MVSc (1986) from the University of Ibadan, Nigeria and PhD from the University of Saskatchewan, Canada (1993), where he also completed a postdoctoral training (1996). His research interests include the application of genomics sequencing technology to detect, identify and characterize foodborne microbial pathogens. He has generated, assembled and characterize Salmonella and Listeria genomes. Recently he completed the development of genomics based single nucleotide polymorphism genotyping test for Salmonella Enteritidis. He has played a lead role in the establishment of the Pulse Field Gel Electrophoresis at the Canadian Food Inspection Agency. His research work has been protected by patents granted in Canada, United States and New Zealand.
Abstract:
Genetic variation among microbes remains the basis for developing tools for pathogen identification and characterization and the advent of whole genome sequencing has now provided an opportunity to generate unambiguous laboratory results that could be used to effectively manage and control an important foodborne pathogen such as Salmonella enterica serovar Enteritidis (SE). The observed clonality of SE organisms has been interpreted, with some justification, as a demonstration of limited genetic variation. Consequently, conventional subtyping tools have been shown to be poorly discriminatory for assessing the relatedness or otherwise, among isolates and has hindered an objective assessment of the food source of infection outbreaks in humans. Single nucleotide polymorphism (SNP) is one of the most important type of genetic variation observed in the genome of SE. We have analyzed a total of 146 genomes of SE including all published sequences (n = 128) and unpublished but finished genomes (n = 18) and found a total of 7,648 SNPs. A significant proportion (21%) was present in intergenic locations while a majority (79%) occurred among a diverse collection of coding sequences. Despite the spread of the SNPs across the entire SE genome, the occurrence of different SNPs in a non-random manner, i.e., linkage disequilibrium provides the opportunity to characterize isolates, cluster related isolates and determine genetic distances among different isolates. We have exploited SNP variation in the SE genome to develop a new, robust, cost-effective, sensitive and specific subtyping tool for SE using a real time-polymerase chain reaction (SE-SNP-PCR) that measures fluorescence based on the presence of one SNP allele or the other at each of 60 loci distributed across the genome. We have identified a total of 16 circulating SE clades in Canada. The new test reliably demonstrated relatedness between human isolates, food and animal isolates in a distinct geographical region in Canada, and should be useful to comprehensively describe genetic distances between isolates and to develop an evolutionary map of SE.
Polish Mother s Memorial Hospital Research Institute Poland
Time : 10:45-11:05
Biography:
Wioletta Wujcicka has completed her PhD in medical sciences at the age of 28 years from Medical University of Lodz, in Poland. She was an assistant at the Polish Academy of Sciences in Lodz. She is an assistant professor at the Department of Fetal-Maternal Medicine and Gynecology at the Polish Mother's Memorial Hospital Research Institute in Lodz. She is a member of several scientific societies including the European Society of Clinical Microbiology and Infectious Diseases as well as the Polish Society of Human Genetics. Her scientific papers are related to genetic background of congenital infections with Toxoplasma gondii and HCMV.
Abstract:
Toxoplasma gondii and Human cytomegalovirus (HCMV) are common cause of intrauterine infections. TLR/Myd88 signaling pathways are involved in non-specific immunity against both pathogens. The study was aimed to determine a distribution of genotypes at TLR4 and TLR9 polymorphic sites in fetuses and newborns congenitally infected with T. gondii. Additionally, the genotypic profiles at TLR SNPs were compared between the offsprings with congenital toxoplasmosis and cytomegaly. The study was performed for 18 fetuses and newborns with congenital toxoplasmosis and 41 control cases. Molecular data of the offsprings with the cytomegaly were previously obtained. Serological status of T. gondii-infected patients was assessed by ELFA assays. T. gondii DNAemia in amniotic fluids was estimated by real-time Q PCR assay for B1 gene of the parasite. SNPs within TLR genes were determined by self-designed multiplex nested PCR-RFLP assay and confirmed by sequencing. Compared to control group, T. gondii-infected fetuses and newborns had slightly higher frequencies of A/G genotype at TLR4 896 A>G SNP and of G/A and AA genotypes at TLR9 1635 G>A SNP. The marginal association with T. gondii infection was observed for G allele at TLR9 SNP (OR 2.40; P=0.090). GC haplotype at TLR4 SNPs was significantly less frequent in congenital toxoplasmosis than in cytomegaly (P≤0.0001). Considering congenital toxoplasmosis and cytomegaly together, the GC haplotype at TLR4 SNPs and multiple GCG genotypes at TLR4 and TLR9 SNPs were significantly more frequent in the infected than control cases (P≤0.0001). Genetic modifications within TLR4 and TLR9 genes might contribute to congenital toxoplasmosis and cytomegaly.
Break:
Coffee Break 11:05-11:25 @ Auditorium 3 Foyer
National Hospital for Tropical Diseases Vietnam
Time : 11:25-11:45
Biography:
Nguyen Tien Lam has completed his medical doctor in 1988 and his MSc of medicine at the age of 32 years from Hanoi Medical University and now is going on PhD at Army Medical Academy, Hanoi, Vietnam. He is the head of viral, parasitic and HIV/AIDS department of National Hospital for Tropical Diseases, the highest level of infectious and tropical diseases including HIV/AIDS, and the secretary of HIV/AIDS care and treatment sub-committee – Ministry of health of Vietnam. He has published about 20 papers in the field of infectious and tropical diseases.
Abstract:
HCV/HIV co-infection is a big health situation among HIV infected patients who shares needle IDU in Vietnam. HCV/HIV co-infected patients quickly progress to cirrhosis and liver cancer and increase hepatotoxic risk due to ARV. Treatment of HCV for HCV/HIV co-infected patients has documented to reduce mortality due to cirrhosis and other related liver diseases caused by HCV. Specific treatment of chronic HCV with Pygelated interferon alpha 2a (Pegasys 180 μg subcutaneous injection, one a week) or Pygelated interferon alpha 2b (Pegintron 1.5 μg/kg subcutaneous injection once a week) combined with Ribavirine (RBV 800mg daily for patients weighted <50 kg and 1000 mg daily for patients weighted ≥50 kg in two divided doses) is a difficult to the HIV infected patients because of their financial problem. The duration of treatment has been ranged from 24, 48 or 72 weeks depending on HCV genotypes and response. Concurrent treatment of Peg-IFN/RBV and ARV requires notes to avoid drug interaction and to reduce adverse sides, so the common ARV regimens are TDF + 3TC + EFV or TDF + 3TC + ATV/r or DRV/r or LPV/r. In Vietnam, because of limited financial resource, there is a little number of HCV/HIV co-infected patients being treated with Peg-IFN/RBV. We conducted a study to analyze HCV genotypes, clinical manifestations and initially to assess response to Peg-IFN/RBV treatment among HCV/HIV co-infected patients in OPC at the National Hospital for Tropical Diseases.
Comilla Medical College Bangladesh
Time : 11:45-12:05
Biography:
Md. Mahabubul Islam Majumder has completed his MBBS degree from Chittagong Medical College under Chittagong University at the age of 23 years in 1983 & completed (FCPS) Fellow of College of Physicians & Surgeons in Internal Medicine in 1995 from (BCPS) Bangladesh College of Physicians & Surgeons. Now he is working as Professor of Medicine in Department of Medicine in Comilla Medical College, Comilla, Bangladesh. He has published more than 32 papers in reputed national & international journals and was speaker in more than 50 national & international seminars. Now he is conducting large scale study on Osteoporosis and diseases of infection. He is a member of American College of Physicians (ACP) also.
Abstract:
Urinary tract infection (UTI) is common bacterial infection in mankind. The changing antimicrobial sensitivity in UTI demands use of appropriate antibiotics. A prospective study was performed in Comilla Medical Collage during the period of January 2011 to December 2011 with 551 adult patients presented with symptoms suggestive of UTI. The study was designed to isolate and identify the nature of bacteria in UTI with their sensitivity pattern to common antibiotics. Of the 551 tested samples, 131 samples showed growth of pathogens among which the most prevalent were E. coli 98 (75%) followed by Klebsiella pneumonia 14 (10.7%) and Enterococcus 8 (6%). The majority 96 (73.3%) of the isolates were from female while the remaining were from male and this sex difference was statistically significant (p<0.001). Imipenem, meropenem, amikacin, nitrofurantoin, gentamycin, mecillinum and amoxyclav are found to be effective against 76-100% of the uropathogens. Most powerful antibiotics in our study were imipenem, meropenem, amikacin and nitrofurantoin which show their efficacy against 91-100% isolates. In more than 60% case shows their resistance against amoxycillin, nalidexic acid, cefixime, ciprofloxacin, cotrimoxazole and cephalosporins which raises the question regarding rationality to empirically use of these antibiotics in UTI without culture and sensitivity reports. Urinary isolates are more sensitive to imipenem, meropenem, amikacin and nitrofurantoin. There is every need to constantly monitor culture and sensitivity pattern. Large scale prospective studies are necessary in tertiary level hospital to make a guide line for antibiotics in UTI.
Ahvaz Jundishapur University of Medical Sciences Iran
Time : 12:05-12:25
Biography:
Mehdi Rahpeyma has completed his undergraduate degree in Microbiology. Because of his interest to viruses, he continued MS studies in medical Virology in Ahvaz University School of Medicine. Then his carrier was as scientific board at Yazd University School of Medicine for 3 years. He participated in government health ministry PhD grant exam and passed the exam successfully and currently is PhD student at Ahvaz Medical sciences University, Iran. Now he is working on viral glycoproteins and protein purification.
Abstract:
Crimean-Congo Hemorrhagic Fever Virus (CCHFV) is a member nairovirus genus from Bunyaviridae family, which causes life threatening disease in human with mortality rates of approximately 30%. CCHFV has been reported in more than 30 countries in Asia, Europe and Africa and is endemic in Iran that is considered as an important health problem by health authorities. The CCHFV was detected in Iran for the first time in 1970. The presence of antibodies against CCHFV in Iran peoples was confirmed in 1975. The disease has been reported from many provinces of the country but Sistan-Baluchestan province can be considered as a hot spot for the disease. Many people are infected with the virus through different routes of transmission and unfortunately some of them lose their life annually. Currently, there is no licensed vaccine against CCHFV. CCHFV encodes two glycoproteins known as Gn and Gc. The surface proteins of the virus are important in vaccine designing studies, since they are involved in early steps of interactions between the pathogen and the host cell receptors and also are targets for neutralizing antibodies. Studies show that antibodies against Gn can be protective in mice. To express the Gn protein in insect cells, that can be used as antigen in animal model vaccine studies, CCHFV Gn coding region was codon optimized for sf9 cells, sub cloned and expressed in sf9 cells. Materials and methods: The M segment sequence of CCHFV (accession no: DQ446216.1) was retrieved from NCBI database, then coding sequence of Gn was selected and used for further studies. V5- tag sequence was added to construct to detect recombinant protein in western blot analysis. The Sf9 cells were transfected by constructed recombinant bacmid using cellfectin. Expression of Gn was performed by infection of approximately 8×105 Sf9 cells using P4 stock of viruses. Total protein of the cell lysates was visualized on a 12% PAGE and Western blot analysis with anti-v5 antibody demonstrated expression and production of recombinant protein with 37 kDa. Conclusion: Currently there are no specific treatments or licensed vaccine available for CCHFV and because CCHFV is a health problem in some countries of the world and also in our country, any attempt on developing a vaccine candidate for this virus will be extremely important. CCHFV recombinant Gn protein that was expressed in SF9 cells could be used as a peptide vaccine in animal model studies also as diagnostic tools in research laboratories.
Al-Mergheb University Libya
Time : 12:25-12:45
Biography:
Salem M Edrah has completed his PhD at the age of 39 years from Faculty of Chemical Technology, Pardubice University, Czech Republic and postdoctoral studies the same university. He is Ass. Prof. at Department of Chemistry, Faculty of Science, Almergab University, Libya.
Abstract:
Polygonum maritimum and Olea europaea are the useful plants used in folk medicines for the treatment of various diseases. The present study was conducted to examine preliminary phytochemicals screening of aqueous and ethanlolic leaves extracts and antibacterial activity of ethanolic extracts of both plants. The qualitative phytochemical studies of aqueous and ethanolic extracts of the plants leaves were carried out using standard testing procedures for metabolites viz. tannins, saponins, phlobatanins, flavonoids, terpenoids, cardiac glycosides and alkaloids. The aqueous and ethanolic extracts of Polygonum maritimum showed the presence of tannins, saponins, flavonoids, terpenoids and cardiac glycosides metabolites, however, the aqueous and ethanolic extracts of Olea europaea exhibited the presence of tannins, saponins, phlobatanins, terpenoids and cardiac glycosides metabolites. The antibacterial activity of ethanolic leaves extract of both plants was tested using Gram positive bacterial strains (Staphylococcus epidermidis ,Staphylococcus saprophyticus) and Gram negative bacterial strains (Proteus vulgaris, Escherichia coli, Citrobactor freundii). In general, the extracts of both plants exhibited considerable activity on the bacterial species. Both plants extracts selectively inhibited the growth of both gram positive and gram negative bacteria with zones of inhibition ranging from 8 mm to 11 mm at concentrations of 50 mg/ml. Present findings suggest that Polygonum and Olive leaves extracts exhibit antibacterial effect against both gram positive and gram negative bacteria and these plants seems to be considered for detailed investigation in an attempt to find out the chemical entities combating against pathogenic microorganisms.
University of Haripur Pakistan
Time : 12:45-13:05
Biography:
Muhammad Mumtaz Khan has completed his undergraduate degree in Microbiology from Hazara University, Manshera, Pakistan in 2005 at the age of 23. Dr. Khan completed his PhD degree from University of Karachi, Karachi, Pakistan in 2014. He is currently working as Assistant Professor in Department of Microbiology University of Haripur, Haripur, Pakistan. He worked in doctoral research on rifampicin and isoniazid associated multiple drug resistance in Mycobacterium tuberculosis in Pakistan. He has published 9 articles in international reputed journal and also made 14 NCBI/GenBank submissions.
Abstract:
Tuberculosis (TB) is one of the well spread and alarming disease worldwide, responsible for millions of deaths every year. With respect to TB cases, Pakistan ranks 8th among the 22 high burden countries of the world with 15% multiple drug resistance. Isoniazid resistant strains of Mycobacterium tuberculosis is increasingly becoming a global threat especially in the developing countries. Isoniazid resistance is considered to be directly associated with mutations in katG gene, encoding the catalase-peroxidase enzyme. KatG mutations (S315R and S315T) responsible for MDR-MTB, were considered in the present study to better understand their impact through structure based systematic computations and evaluations. It was observed that these mutations affect the protein structure and its interactions in the network. Our result showed important conformational changes in the structure of mutated KatG enzyme, which lead to changes in INH binding residues at the active site of KatG enzyme. Significant changes were observed in total ligand-receptor energy, interaction energy, electrostatic energy, salvation free energy and ligand-receptor conformational entropy. It can be inferred that, S315R and S315T mutations minimized the stability and flexibility of protein at INH binding residues that can lead to impaired enzyme function. We hoped that our analysis will help to explore the consequences of these mutations in a better way and will provide a detailed insight of some previously unexplored features. Keywords: KatG; isoniazid; resistance; mutation; docking.
Break:
Closing ceremony
Lunch Break 13:10-14:00 @ Multi Purpose Hall 2